Henk ten Wolde started in 2006 as connector between the Netherlands and Alberta. DWCC started with assisting foreign workers to find a descent position in Alberta.
In 2008 he became Economic Consultant/Trade Commissioner at the Netherlands Trade Office in Alberta. In this position he made over 100 connections between companies from the Netherlands and companies in Alberta.A couple of the successes in 2014 were 5 agreements between Dutch and Albertan institutes and businesses, in the field of water, flooding and drought, energy and between two top Universities. Besides the agreements, Henk was the driving force behind the direct flight connection between Amsterdam and Edmonton by KLM. Due to budget cuts the Netherlands Trade Office was closed on January 1, 2015. Since that date Henk picked up his connecting role under the flag of DWCC.
Besides the above mentioned experience, Henk has experience as:
Part time Lecturer Logistics/Transportation Stenden University Emmen;

Political leader Free Market Liberals in Hoogezand-Sappemeer;

 Alderman, Municipality Hoogezand-Sappemeer; several chairs and board memberships in economic and labour market issues; besides that national  board member of traffic issues in the Netherlands and responsible for environmental and building issues in his portfolio;

Project manager Labor market issues City of Groningen;

Manager Business Unit Transportation & Logistics Technomatch (Collaboration of Universities and Colleges in the Northern part of the Netherlands);

Principal Professor/Teacher and Consultant  at Stenden University in  Emmen, and professionally founder of the four years international  bachelor's course Logistics & Economics. This course was recognized in the Netherlands as the best industry related course. European Distribution Centres, Adding Value to Products, Total Quality management in the Supply Chain are some of the projects Henk developed and tutored students in finding solutions.

Different positions in Transportation and Logistical Services at Trucking Companies and Software Companies.
The advantage of Henk is that he has large networks in both parts of the world and he is mostly one or two phone calls away from the partner you are looking for. And Henk understands both business cultures, and recognizes when there are misunderstandings.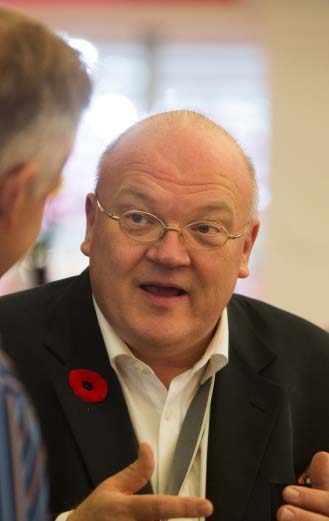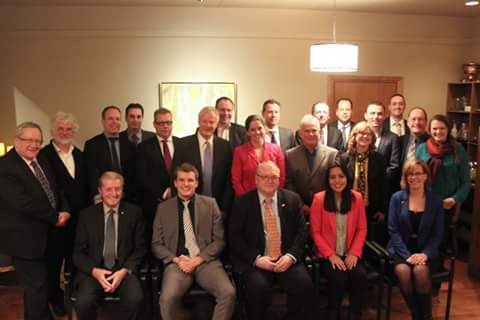 Between Albertan and Dutch stakeholders during a logistics and transportation seminair in Alberta