We are a taylor made connector which allows us to customize and tailor individual approaches to meet the client's specific business needs. We take a customized approach as we recognize no two clients nor two situations are the same. At DWCC, we don't believe in cookie cutter solutions. We are different because our personal approach is our strength. And we keep asking you over and over to get the right vision of your company in our mind.
We are able to support you for example with the next services:
to organize a tailor made Trade Mission to either Alberta or the Netherlands; we have three levels of support for our clients during their mission:
market research on the Dutch or Albertan market
assistence in finding a local agent or distributor
advise your company about CETA, and how your product or service can use CETA
run a project in Alberta or in the Netherlands. Those projects can be in Management and Organization, Business Development, Sales and Operations, Economic Development of an area, Logistics and Transportation.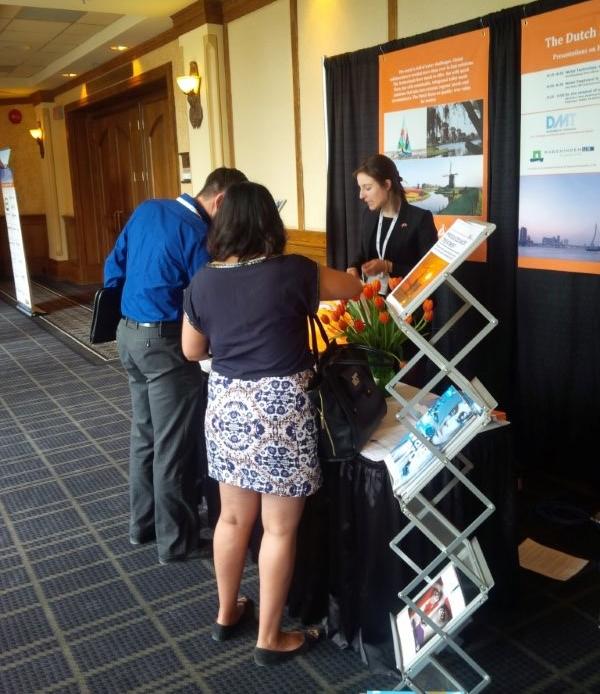 Representing Dutch water industry at a conference in Banff, Alberta